1967 Corvette Coupe Sting Ray | Corvettes For Sale
The 1967 Chevrolet Corvette was the last of the second generation C2 mid-year Corvettes. Body style changes featured new five angled side vents changed from the 3 vertical on the 65 & 66. Available this year was the "stinger" big block hood. Sales for the 67 Corvette were slow with buyers waiting for the all new C3 Corvette.
1967 Corvettes for sale - Sell your 1967 Corvette
1967 was last of the mid-years (C2).

Front fenders got five angled vent holes on each side instead of three.

A single oblong backup light above the license plate.

Passenger hand-hold above glove was eliminated on 1967 Corvette StingRay.
1967 Corvette PRODUCTION:
22,940 with 14,436 convertibles, 8,504 coupes
BASE PRICE:
$4,388 (coupe), $4,240 (convertible)
BASE STYLES:
Sport Coupe, Convertible
BASE ENGINE:
327 cubic inches, 300 horsepower
ENGINE OPTIONS:
327/300, 327/350, 427/390, 427/400, 427/435 L71 Big Block Tri-Power
1967 Corvette StingRay COLOR CHOICES:
Tuxedo Black, Ermine White, Rally Red, Marina Blue, Lynndale Blue, Elkhart Blue, Goodwood Green, Sunfire Yellow, Silver Pearl, Marlboro Maroon
SERIAL NUMBERS:
Convertible 194677S100001--19467S122940
Coupe 194377S100001--19437S122940
<< 1966 Corvette - 1968 Corvette >>
1967 Corvette Specifications and 1967 Corvettes For Sale
12 Corvettes Available For Sale
---
FEATURED CORVETTE
1967 Chevy Corvette Convertible - $94500
Exterior: White - Interior: Blue
Engine: 327 - Transmission: 4sp - Mileage: 37400

Location:
Pennsylvania
15237
- Generation:
C2
Ad# 90046 - Posted: Aug 07 2023
1967 Chevy Corvette Convertible - $100000
Exterior: Marlboro Maroon - Interior: Black
Engine: 327 - Transmission: 4 speed manual - Mileage:

Location:
Texas
78163
- Generation:
C2
Ad# 89639 - Posted: Apr 27 2023
Location:
Illinois
62269
- Generation:
C2
Ad# 90419 - Posted: Oct 25 2023
Location:
Illinois
62269
- Generation:
C2
Ad# 90420 - Posted: Oct 25 2023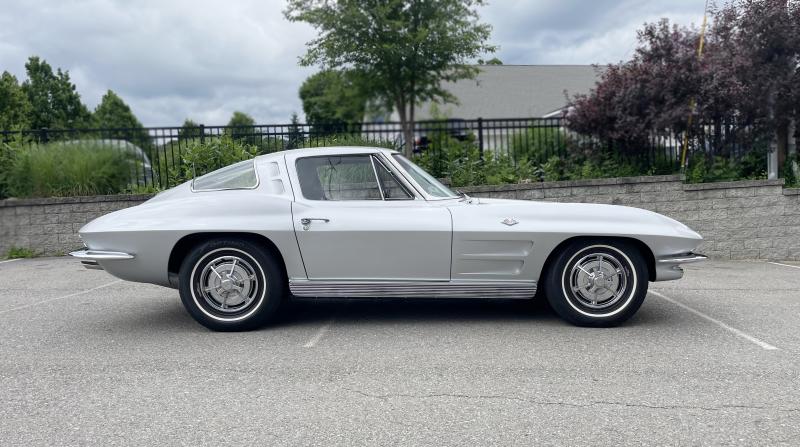 1967 Chevy Corvette Convertible - $125000
Exterior: Marina Blue - Interior: Black
Engine: 427 - Transmission: 4 Spd Manual - Mileage: 33484

Location:
Massachusetts
01420
- Generation:
C9
Ad# 88397 - Posted: Jul 28 2022
Location:
Illinois
62269
- Generation:
C2
Ad# 89456 - Posted: Mar 29 2023
Location:
New York
12065
- Generation:
C2
Ad# 90312 - Posted: Sep 25 2023
1967 Chevy Corvette Convertible - $95000 Best Offer
Exterior: Sunfire Yellow - Interior: Black
Engine: 327CID/350HP V8 - Transmission: 4SPD Muncie Manual - Mileage: 67706

Location:
Illinois
62269
- Generation:
C9
Ad# 89444 - Posted: Mar 29 2023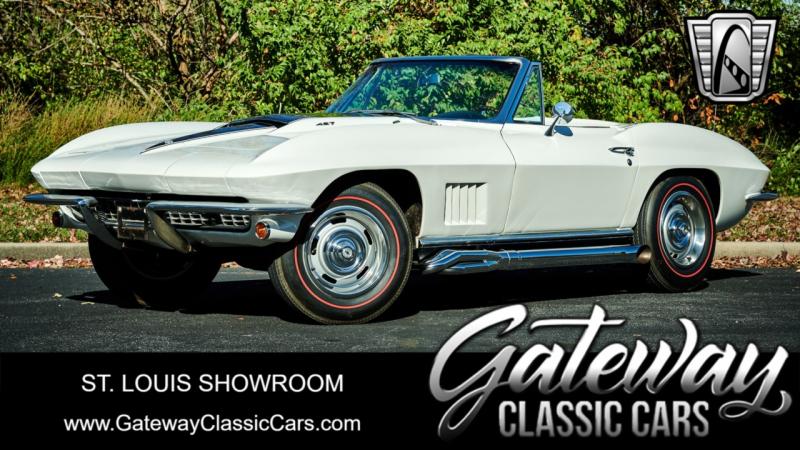 Location:
Illinois
62269
- Generation:
C2
Ad# 90486 - Posted: Nov 16 2023
Location:
New York
12065
- Generation:
C2
Ad# 90311 - Posted: Sep 25 2023
Location:
New York
12065
- Generation:
C2
Ad# 90301 - Posted: Sep 25 2023
Location:
Florida
32163
- Generation:
C2
Ad# 90234 - Posted: Sep 12 2023
Page:
---