1969 Corvette Stingray | Corvettes For Sale
1969 was the second version of the C3 third generation Corvette which addressed many of the short comings of the 1968 including removal of the "thumb buster" push button to open the doors. 1969 saw the return of the "Sting Ray" name tag but as one word "Stingray". Side mounted exhaust was now available. Fiber optics were added. The ignition switch was moved from dash to steering column. A 3-speed turbo hydra-matic transmission was first offered. The Coupe (T-top) out sells the convertible. See specs and production numbers below.
View all 1969 Corvettes for sale - Sell your 1969 Corvette
Sting Ray name returns to Corvettes but as one word (Stingray).
1969 Corvette Coupe outsells the convertible for the first time.
Standard engine is now a 350 cubic inch but four 427s are available.
The ignition switch is now mounted on the column versus the dash.
Pushbutton door openers ("thumb busters" from 1968) are dropped.
1969 Corvette PRODUCTION:
38,762 (another record) with 16,633 convertibles, 22,129 coupes
BASE PRICE:
$4,781 (coupe), $4,438 (convertible)
BASE STYLES:
Sport Coupe, Convertible
BASE ENGINE:
350 cubic inches, 300 horsepower
ENGINE OPTIONS:
357/350, 427/390, 427/400, 427/435 Big Block Tri-Power
1969 Corvette COLOR CHOICES:
Monza Red, Tuxedo Black, Can-Am White, LeMans Blue, Monaco Orange, Cortez Silver, Burgundy, Daytona Yellow, Fathom Green, Riverside Gold
SERIAL NUMBERS:
Convertible 194679S700001-194679S738762
Coupe 194379S700001-194379S738762
<< 1968 Corvette - 1970 Corvette >>
1969 Corvette Specifications and 1969 Corvettes For Sale
13 Corvettes Available For Sale
---
FEATURED CORVETTE
1969 Chevy Corvette T-Top - $70000
Exterior: Burgundy - Interior: Black
Engine: 350 - Transmission: 4SP Munsi - Mileage: 16171

Location:
New Jersey
08527
- Generation:
C3
Ad# 89949 - Posted: Jul 05 2023
FEATURED CORVETTE
1969 Chevy Corvette Coupe - $65000
Exterior: Mossport Green - Interior: Dark Green Leather
Engine: 427 - Transmission: Manual - Mileage: 77000
https://Kingcorvettes.com
Location:
Alabama
36303
- Generation:
C3
Ad# 89998 - Posted: Jul 21 2023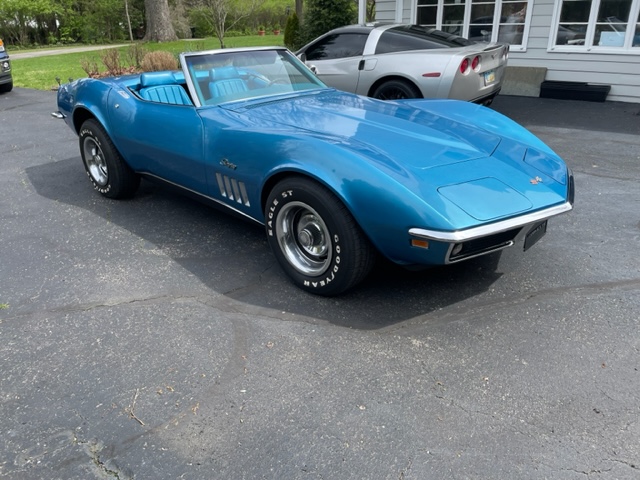 FEATURED CORVETTE
1969 Chevy Corvette Convertible - $41000 cash or Cashier's Check
Exterior: Blue - Interior: Blue
Engine: 350 - Transmission: Manual - Mileage: 89000

Location:
Ohio
45246
- Generation:
C3
Ad# 89554 - Posted: Apr 10 2023
1969 Chevy Corvette Convertible - $46975
Exterior: Blue - Interior: Black leather
Engine: 350 - Transmission: 4-speed manual - Mileage: 07857

Location:
California
92805
- Generation:
C9
Ad# 89061 - Posted: Dec 16 2022
Location:
Illinois
62269
- Generation:
C3
Ad# 87205 - Posted: Nov 30 2021
Location:
California
92807
- Generation:
C3
Ad# 89396 - Posted: Mar 16 2023
1969 Chevy Corvette T-Top - $27000 Best Offer
Exterior: White - Interior: Black
Engine: 350 CID V8 - Transmission: 4 Speed Manual - Mileage: 73,890

Location:
Illinois
62269
- Generation:
C9
Ad# 89297 - Posted: Feb 20 2023
Location:
Illinois
62269
- Generation:
C3
Ad# 90241 - Posted: Sep 13 2023
Location:
Illinois
62269
- Generation:
C3
Ad# 89556 - Posted: Apr 11 2023
Location:
Illinois
62269
- Generation:
C3
Ad# 89485 - Posted: Mar 29 2023
Location:
Illinois
62269
- Generation:
C3
Ad# 86863 - Posted: Oct 04 2021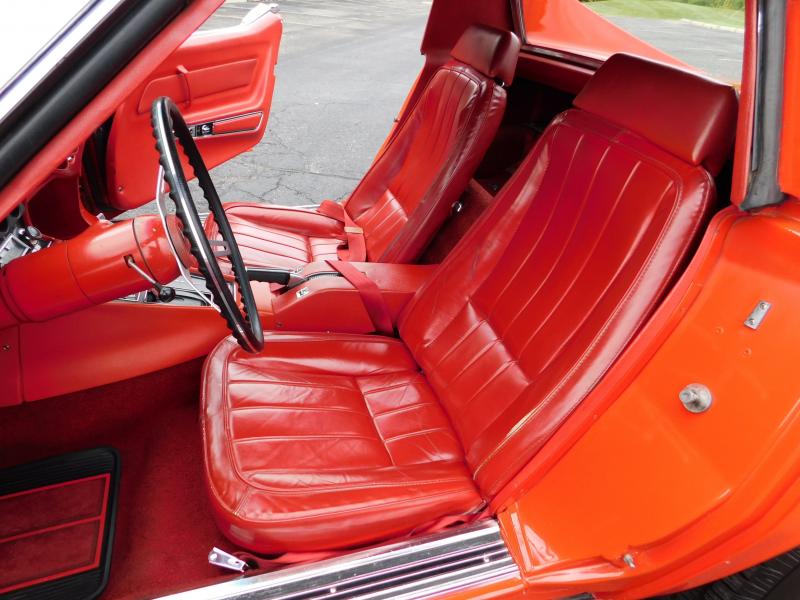 Location:
Illinois
62269
- Generation:
C3
Ad# 89483 - Posted: Mar 29 2023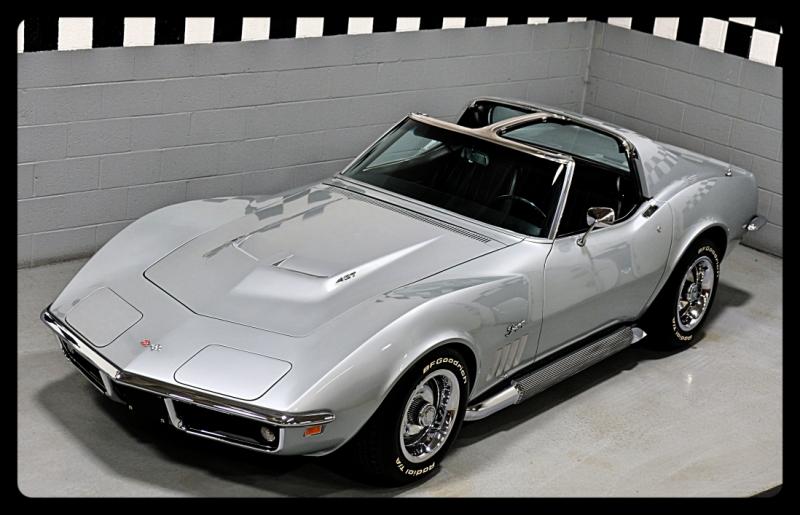 Location:
Pennsylvania
18518
- Generation:
C9
Ad# 89755 - Posted: May 27 2023
Page:
---